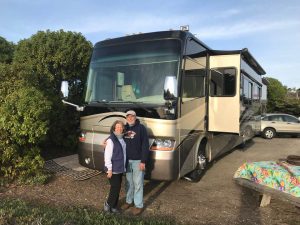 We're on the move!
We've left our permanent residence in North Carolina and are on the move! We are now criss-crossing the country in our RV 'Tessa'! Our newfound mobility will allow us more flexibility to meet families where they are. As well as collaborate with our ministry partners more effectively.
About Us
We provide families safe and effective Christian attachment therapy and trauma recovery derived from a systemic perspective involving assessment and interventions in the spiritual, emotional, and relational realms. The family is considered an integral part of the treatment team and all decisions about treatment take into account their needs, opinions and most of all, safety. Our treatment is never coercive. The goal of treatment is to facilitate positive relationship changes in the individuals and family.
The Beatitude House philosophy of treatment is anchored in the knowledge, belief and experience that our Lord Jesus Christ is the ultimate source of healing and truth and that we are His instruments.
Listen to our Podcast Interview.
(Music will play at the beginning of the Podcast)
Recent ministry partners
Unplowed Ground
Families by Design
Adoptive Families Coalition