Beatitude House is a Christian Counseling Center Specializing in: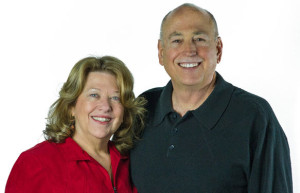 Trauma Recovery
Relationship Healing
Post-Adoption Services
Parent Support-Coaching/Training
Neurological Reorganization
We trained with some of the most renown attachment experts for 5 years. We received extensive attachment training and were  influenced by attachment therapists and specialists such as Nancy Thomas, Terry Levy, Ph.D., D.A.P.A., B.C.F.E., Michael Orlans, M.A., D.A.P.A. – authors of Attachment Trauma and Healing, Dan Hughes, Ph.D. – Building The Bonds of Attachment, Daniel Siegle, M.D. – Parenting from the Inside Out; and Jim Wilder, Ph.D. – Living From the Heart that Jesus Gave You.  Our specialized therapy and parenting approach has been created by refining theories and methods of the specialists in the field of attachment parenting.
During those 5 years we were therapeutic foster parents to over 80 children with significant attachment problems. No surprise…. we learned the most from those kids with hurting hearts.    That training and experience coupled with the Lord's healing uniquely positions us to help families that are stuck and have not been helped by traditional therapies. We will walk with you during treatment but will continue supporting the changes achieved as long as the Lord directs.
In the last 2 years we have trained in and incorporated Neurological Reorganization – a movement based, drug free approach to our attachment treatment. Neurological Reorganization is based 100% on normal neurological development.  NR restructures the foundational parts of the injured brain with developmental movement, sensory stimulation and reflexive patterns. This restructuring or reorganizing promotes attachment healing. Neuroscience research on the brain's plasticity has allowed therapists and practitioners to now connect the healing of the heart and the brain.
Matthew and Fawn are nationally recognized workshop presenters.